I've mentioned before that students come into the misinfo classes we teach more or less not trusting things. Here's student trust in four stories they should have low trust in:
Level one there is low trust. And that's where the students are.
That's the dubious prompts, so that would be good if that was the end of the story. But of course they don't trust anything fully (or distrust anything fully). Here's some stories they should trust in blue next to the dubious ones:
That's right — nationally reported, well-sourced stories get equal trust levels to child sex-trafficking conspiracies broadly debunked by all reputable press and all levels of government. A level that equates to "There might be something there but I don't really trust it."
Why does this matter? It matters because of this: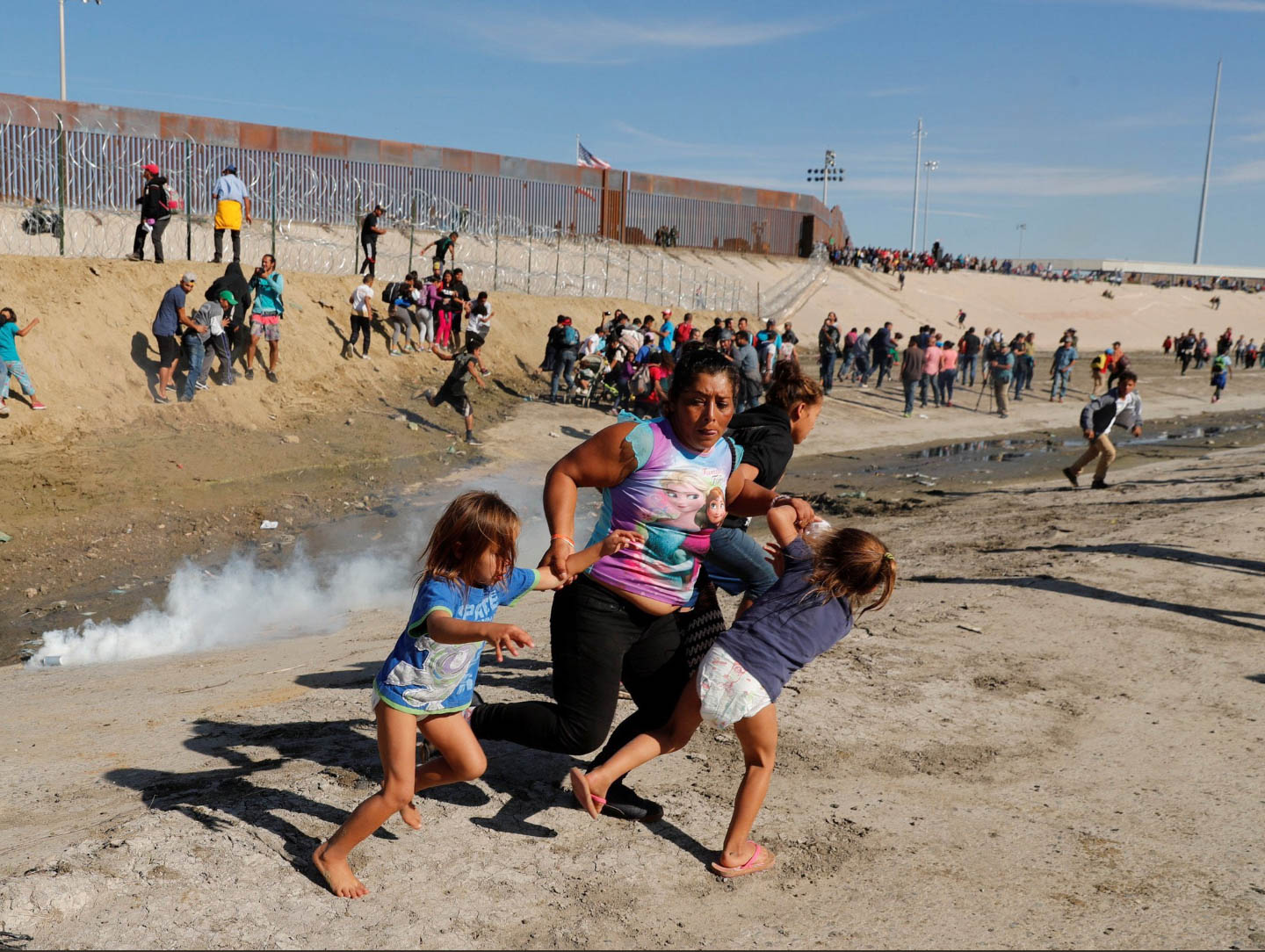 This is a photograph of what's going on at the border in America's name. Maybe you agree with it, but actually most Americans don't. That is, assuming they think the photo is trustworthy.
But of course, a lot of people are out there saying the photo is not trustworthy:
The vast majority of students don't engage in this level of conspiracy theorizing. But exposure to this stuff over time, combined with no instruction on how to sort trustworthy information from untrustworthy information in a networked environment leads to that undifferentiated suspicion that we see towards everything.
Gullibility can do real damage, as we see with some people who consume a daily diet of toxic fakery. But for the median citizen — and especially our youth — I am far more worried about the corrosive effects of cynicism.
Major advances in the U.S. — from civil rights to the social safety net — have been driven by the public being confronted with the consequences of their inaction or action and having to reckon with that. But if everything is worthy of low trust at best, you never need to confront the impacts of policy or politics or personal action. Uncertainty — hey, I did hear about that but who knows what's true anyway — acts as a cutural novacaine, allowing one to persist in inaction, even as evidence mounts of effects that that same individual might find repugnant — if, you know, it turns out to be true. Like, really, really true. And who knows?
The depressing thing is that there are methods that can help with this undifferentiated cynicism but we aren't rolling them out to students. Remember the graph above showing the undifferentiated cynicism? Here it is again, the dubious prompts in red, the trustworthy in blue, for a variety of misinformation and disinformation across the political spectrum:
Not good. But here's how students do after our "four moves" style instruction:
For reference, a three for most of these trustworthy prompts is a good answer, so this is an incredible amount of differentiation. That's after just four hours. More details here.
Most of what we give students today doesn't get students anywhere near this of course. Some of it probably makes them worse at this stuff — so much of the free text comments of students that got this stuff wrong used language that was straight out of an information literacy session they had had at some point (more on that later).
But we could give students this, if we wanted to. And if we want to retain our capacity to be unsettled by the impact of our actions and inaction — the driver of so much positive political change — giving them this is essential.